"Our team is truly exceptional.
We work hard to make our patients feel comfortable and cared for, and we really treat each of our patients like family. It all gets back to, "Do unto others as you would have done unto you."
The people in our office are committed to making this practice resonate with a culture of excellence; this shows in the personal care we provide and the smiles we create!
~ Drs. Nolan and Guest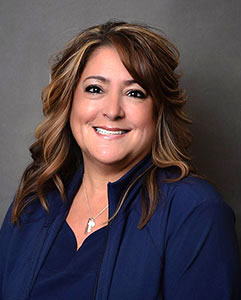 Marisa
Marisa is our amazing office manager. Her warmth and friendliness make everyone feel at home! She hands our billing, accounts receivable, human resources, and payroll, along with many other essential tasks. She started in the dental field in 1984 and has been with us since we opened. Marisa loves being part of a practice that feels like family, noting that we all agree it's essential to treat people the way you want to be treated.
A mother of two, Marisa loves her family, friends, job, and her two grandchildren, who are her "extreme happy place!"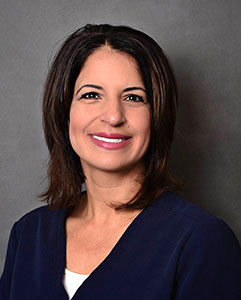 Michelle
Michelle's cheerful, caring manner keeps our patients grinning. She works in the clinic as an orthodontic assistant, helping the doctors with various procedures, including placing brackets and changing arch wires. She also takes X-rays. Michelle started in the field in 2000 and joined our practice in 2004. Being part of a team that is kind, understanding, and caring, and seeing beautiful results, has Michelle looking forward to coming into work every morning!
Outside the office, Michelle enjoys time with her husband of 20 years, their two daughters, and their family dog.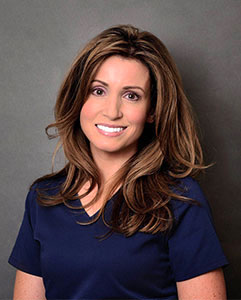 Angie
As our lab technician, Angie started with us in 2008 and is in charge of the office laboratory, which keeps her very busy. She makes retainers for our patients, creates impressions, and also makes models. Above all, Angie is our professional office cookie baker, which makes her one of the most popular members of our staff! With her outgoing and sweet personality, Angie's favorite part of her job is helping people feel good about themselves, which she has been doing in the dental field since 2004. She says she loves working at our clinic because of our caring attitude towards everyone, and she contributes to this in spades.
Angie enjoys spending time with her husband and three sons, baking, walking, and hanging out with friends.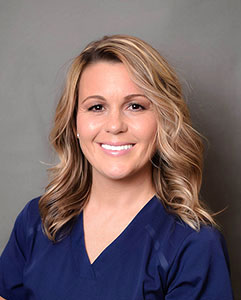 Mickey
Assisting us in patient care, Mickey is one of our chairside assistants who began working in our office in 2008 after starting her career in 2001. Mickey is a big fan of the kids and loves seeing the huge smiles on their faces once they get the great results they deserve. She enjoys the easygoing, caring, and respectful atmosphere we have at the office and she's a big part of our dental care family.
Mickey is the mother of two children and loves running and softball.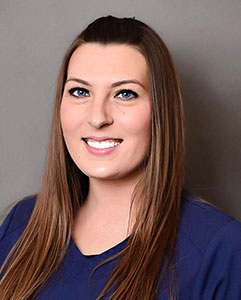 Lori L.
Lori is our treatment coordinator, which allows her to meet all of our new patients when going over their initial consultations, financial details, and treatment plans. Having joined our office in 2014 after graduation from Ross Medical School, Lori enjoys educating patients about their treatment and learning more and more about the dental field herself. Her favorite aspect of her job is seeing patients with their new smiles!
When she's not at work, Lori loves spending time with her son, family, and friends, taking family vacations, and spontaneous road trips.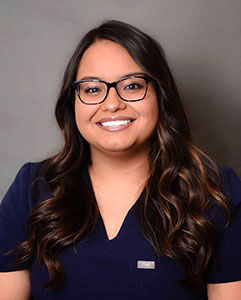 Priscilla
Priscilla is a chairside assistant and marketing coordinator. She joined us in 2016. She loves interacting with the patients and seeing them smile.
She enjoys her time at work, as well as at home spending time with friends and family.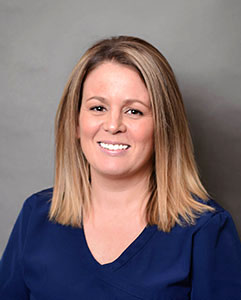 Erica
Erica is one of the first, friendly people patients meet at our office at the front desk. She answers our phones, handles billing tasks, and provides technical support. Erica has been with us since June 2018 and loves working with an amazing team almost as much as she loves seeing all the patients get excited about having a beautiful smile!
Much of Erica's free time is spent with her husband and She also enjoys cooking, planning parties, and entertaining.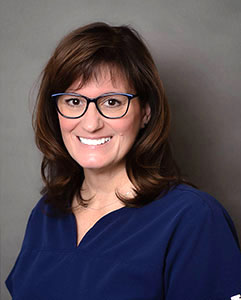 Melinda
Melinda loves being our new patient coordinator, helping patients and parents learn about orthodontics and getting started with their treatment. She discusses treatment options, reviews financial contracts, verifies insurance, and ensures everyone's questions are answered. She started in the dental field in 2003 and joined us in 2018. With her experience and welcoming manner, she sets everyone at ease! Melinda loves working with doctors who are excellent orthodontists and excellent people, and with a team that is dedicated to our patients.
When she's not at the office, Melinda is usually enjoying time with her husband Ken and their two rescued Border Collies. Together, the couple has six grown children and five grandchildren. Whenever they can get away, they love walking the shores of Lake Michigan, looking for Petoskey stones and driftwood.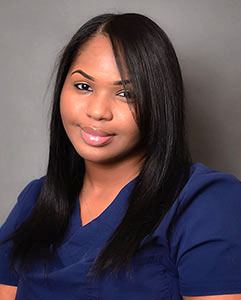 Iyona
Iyona started her career in dentistry in 2014 at Midwestern Dental and completed on-the-job training to sate her thirst for knowledge in the dental field. She joined our office in 2020, where she fits in perfectly with our amazing team. Iyona loves to learn and appreciates all the opportunities afforded to her by Drs. Nolan and Guest to gain more experience in orthodontics.
Iyona is married with two sons. She is a fitness guru, enjoys cooking healthy meals, and spends her free time dancing and singing.